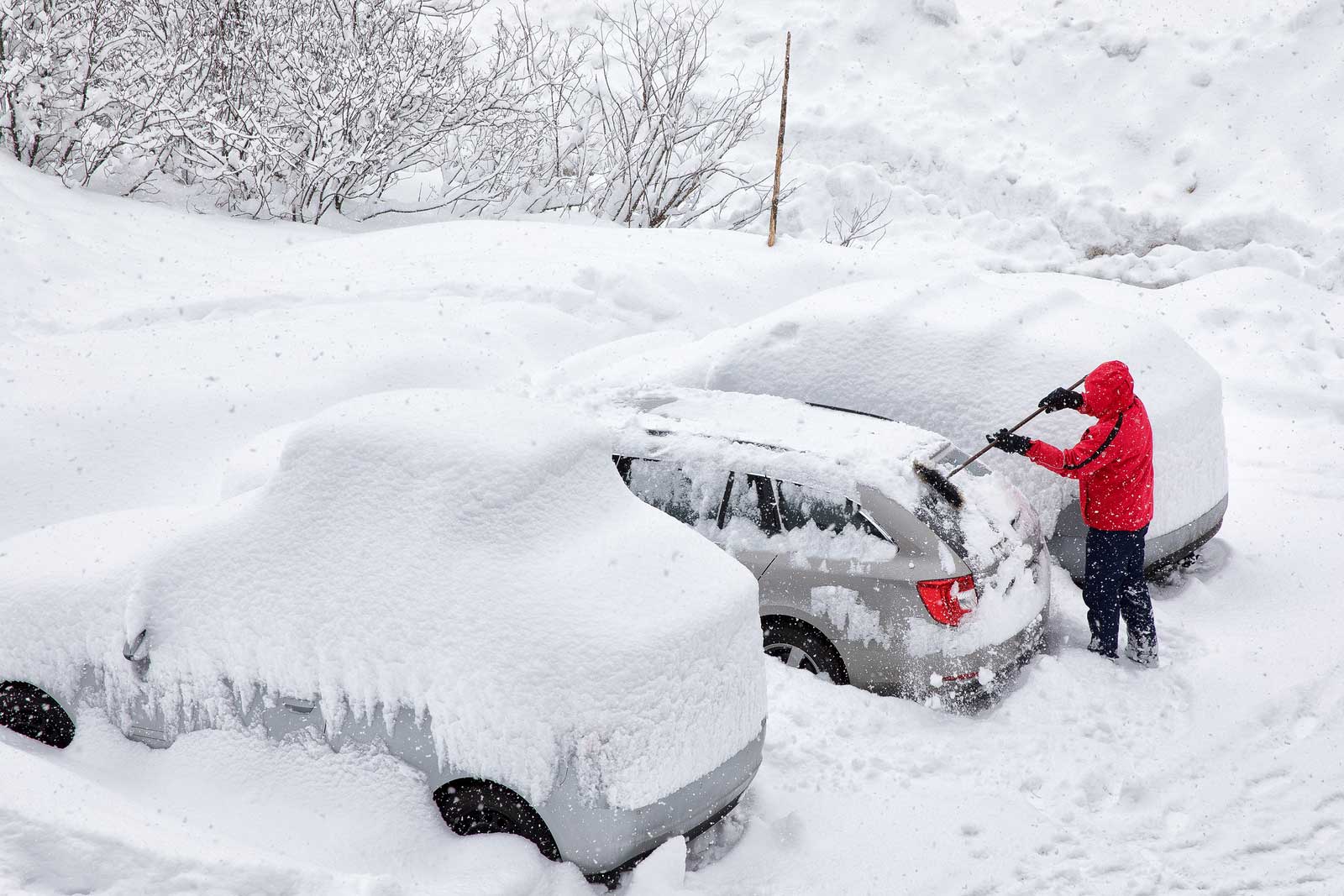 Three Tips for Understanding How to Store a Vehicle
Whether you are planning a move to major metropolitan area, downsizing your current lifestyle, or just planning for a brutal winter ahead, at some point in you may find yourself searching for vehicle storage. Paying for garage space or leaving an unused car in the driveway doesn't always make practical sense. That is when smart homeowners turn to storage units to house their vehicle for future use.
Once you've made the decision to store your car on a short or long-term basis, it becomes necessary to get your car prepped for storage.
Tip #1: Clean Your Vehicle for Storage
While it may seem obvious, one of the best vehicle storage tips is to clean your car. This means washing and waxing it to remove any dirt, debris or contaminants. For example, salt from the road left on your car can lead to your paint corroding and eventually turning into rust while in storage.
Once the outside is spotless, ensure you vacuum and clean the interior of your vehicle. Again, any kind of debris or dirt left on the carpets of your car can lead to damage when stored for any amount of time.
Do yourself a favor and avoid the headache of unnecessary damage to your car by thoroughly cleaning it prior to storage.
Tip #2: Fill Fluids and Change Your Oil
Our second tip for how to store your car is to fill all fluids and make sure your oil and filter are changed. The goal is to avoid condensation from occurring in your reservoirs. By making sure all fluids and fuel tanks are full, you don't run the risk of having this problem after your car is removed from storage.
Fresh oil takes longer to break down. This prevents acid from eating away at your engine while your car is in storage. It also isn't a bad idea to take a few minutes to grease your steering and suspension to keep parts from drying out over time.
Tip #3: Know How to Store Your Vehicle Battery
The most important aspect of storing your car is ensuring your car battery stays in proper working condition. This is one of the most common mistakes people make when choosing vehicle storage. It is not unheard of to have a dead battery when a car is retrieved after being stored for an extended period of time.
For older cars the solution is simple. Disconnect your battery to reserve its power and maintain its charge over time. By leaving it connected, you run the risk of causing the inner cells to go bad.
For newer vehicles, you want to place your battery on a trickle charger. The computer systems in newer cars require constant power to stay running. To avoid having to reprogram your car, make sure you use a trickle charger.
Where to Find Car Storage Units to Rent
When it comes to your car, you only want the best. Luckily, StorageMart offers five star customer service as well as a variety of locations to suit your needs.
Whether you are looking for short-term winter storage or long-term storage for relocation, our flexible, climate controlled storage units can help you store and protect your car. Rent a unit online today or call for more information.
FIND A FACILITY NEAR YOU!
Exclusive discounts when you reserve online
Still have questions? Check out our FAQs.
View FAQ
Learn self storage tips from the experts at StorageMart
Read this helpful guide from StorageMart to improve your quality of life with self storage.