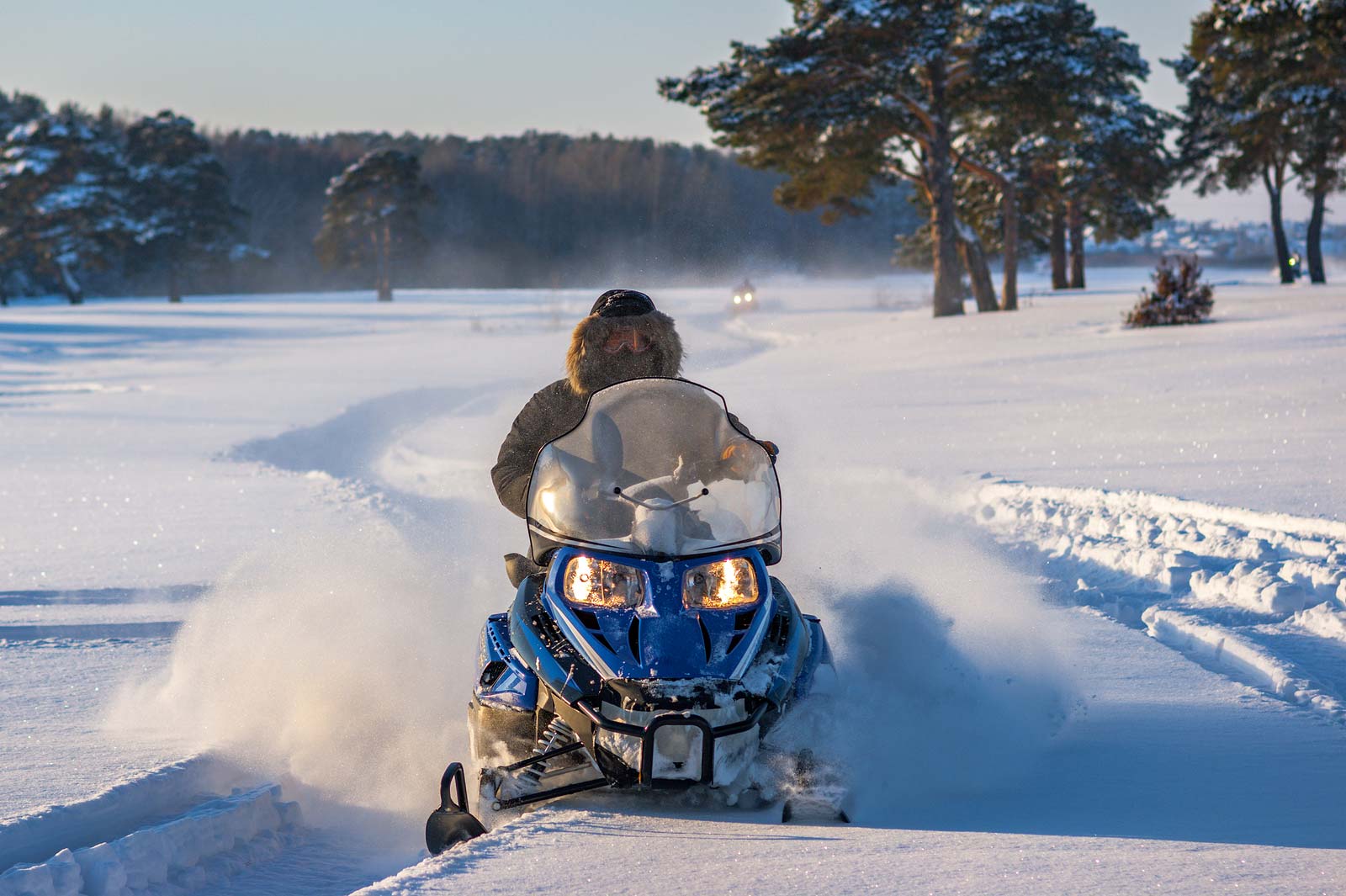 Snowmobile Maintenance and Storage
Fast-forward to next November and the first big snowfall. While other people are grumbling, you'll be getting ready to head out. But will your snowmobile be ready, as well? Now is the time to make sure your machine is as geared up to go as you are. Here's how to take care of business now, so that you can have fun later.
Clean Your Sled
If you've had any fun at all this winter, your snowmobile is probably wearing its share of salt, mud, and grime. Get a bucket of soapy water and a sponge and clean everywhere you can, including under the hood and the suspension.
Maintain the Fuel System
For fuel-injected snowmobiles, that means filling up the gas tank (which prevents condensation from forming) and adding a bit of stabilizer (which prevents the solvents in fuel from breaking down and corroding the carburetor). If your snowmobile is a carbureted model, you'll want to simply drain the fuel tank.
Fog the Engine
This process coats the inside of your engine with oil, which will protect it over the summer. First, remove your air box. Then, start the engine and spray the fogging oil into the throttle body. Make sure you do this step either outside or in a well-ventilated area as it produces a thick white smoke (which is where the term "fog the engine" comes from).
Lubricate the Grease Fittings and Get it off the Ground
Greasing the joints on your snowmobile's suspension will prevent rust and corrosion from occurring over the summer. Invest in a snowmobile lift or dolly (around $50) and use it to get your sled off the ground, which will prevent condensation (rust!) from sneaking into your machine.
Snowmobile Storage and StorageMart
A garage is the best place to keep your snowmobile. If you find that space in yours is getting tight, a self storage unit might be a great solution. At StorageMart, we offer clean, well-lit self storage units in a variety of sizes—all of which can be rented on a month-to-month basis. Need more info? Check out our storage unit guide or rent a unit online today.
FIND A FACILITY NEAR YOU!
Exclusive discounts when you reserve online
Still have questions? Check out our FAQs.
View FAQ
Learn self storage tips from the experts at StorageMart
Read this helpful guide from StorageMart to improve your quality of life with self storage.