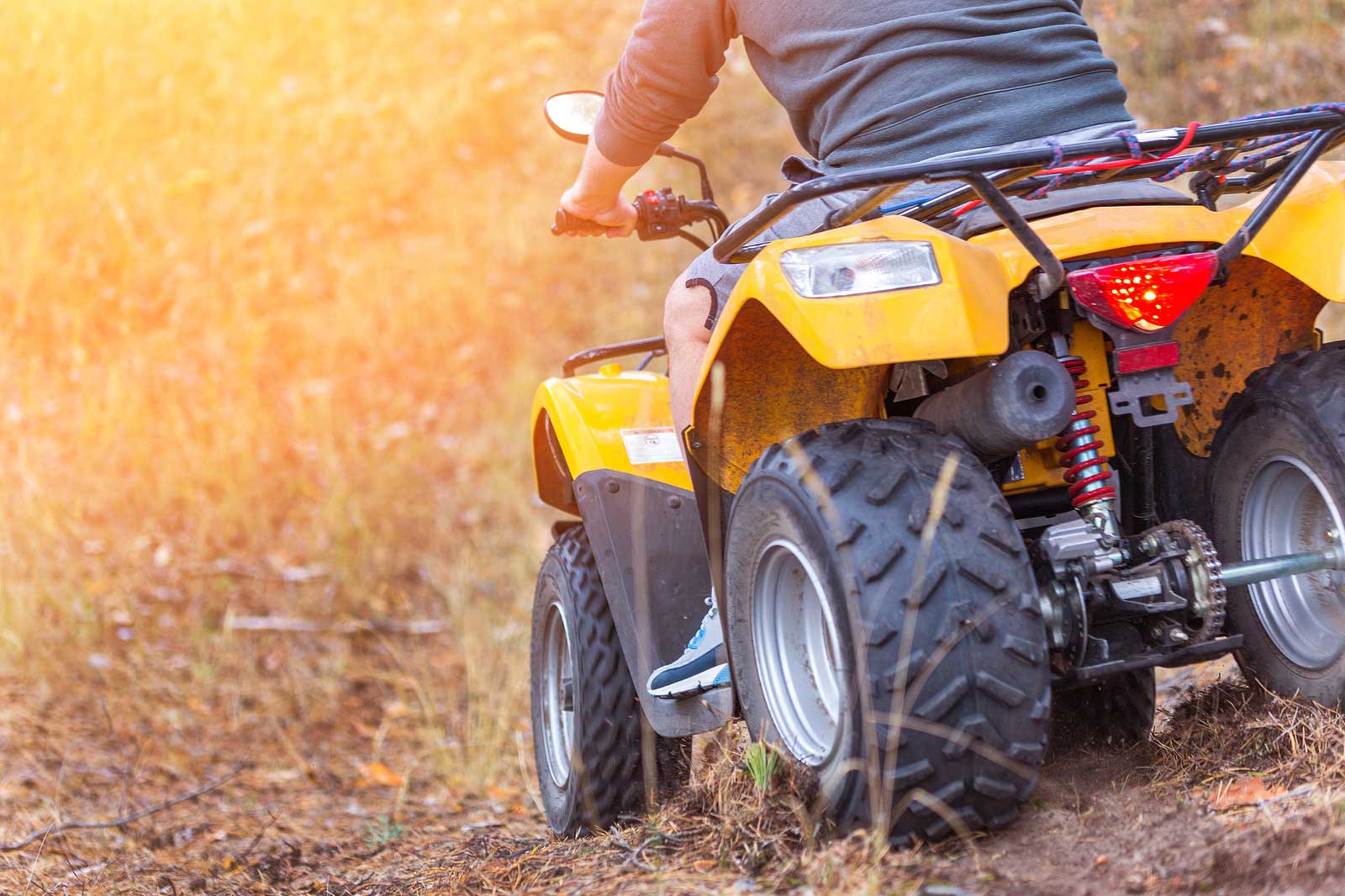 Your Checklist to Effectively Prep and Store an ATV
If you did things right, by the end of the season, your ATV is unrecognizable. It's covered and streaked in mud, debris, dirt, and grease. Before you even think about putting your ATV away for the winter, it's necessary to take some steps to ensure it's in proper working condition come next spring.
One of the biggest decisions is to put your ATV in a self storage unit where it's in a climate controlled setting for the colder months, or whether to just cover it and store it in a garage. Either way, you will still want to use this checklist to help you protect your ATV.
Your Checklist for How to Store Your ATV this Winter
Print out this useful checklist and use it as a starting point to help you prep your ATV for storage. Doing things now will make life a lot easier when it comes time to put your ATV back in action come spring.
Perform a pre-storage wash to clean and check your ATV for issues

Coat all appropriate parts with a light layer of oil to avoid rust or corrosion

Check your chain and sprockets for any issues and ensure it is properly cleansed and lubricated

Keep water out of your engine by filling your gas tank and using a stabilizer – this prevents condensation from building up in the open space and prevents rust from forming

Change your oil as you normally would during the season

Remove and charge your battery – keep it in a warm, dry place during the winter months to prevent cracking and draining

Keep ice away from your radiator by topping off antifreeze levels

Inflate tires to slightly above riding pressure

Keep your 4-wheeler off of the freezing ground by making use of a jack or cinder blocks

Clean the air filter on your ATV to ensure nothing is trapped inside

Put plastic bags over the ATV muffler outlets to keep out unwanted pests and condensation

Invest in a porous cover to keep dust and debris off your 4-wheeler even when stored inside
How to Store Your ATV for Winter
While our checklist will help you get started in terms of ATV storage tips, our best advice is to choose a storage location that is climate controlled and offers video surveillance. Not only will this provide you with peace of mind that your 4-wheeler is protected from the elements, it will also make sure it's in riding condition come the first warm day in spring.
Don't leave things up to chance. Keep your investment safe and sound with a high-quality storage unit.
Where to Store Your ATV for Winter
When it comes to our best ATV storage tips, high-quality self storage units top the list. StorageMart offers short or long-term storage options that fit your budget. All of our units are climate controlled and offer video monitoring to keep your ATV secure. Find out if our choosing our storage units is the right choice for your 4-wheeler. Contact us today or start the simple online rental process and get one month free.
FIND A FACILITY NEAR YOU!
Exclusive discounts when you reserve online
Still have questions? Check out our FAQs.
View FAQ
Learn self storage tips from the experts at StorageMart
Read this helpful guide from StorageMart to improve your quality of life with self storage.